Tofu with Greens in a Creamy Sauce
Methi Malai Paneer made vegan with Tofu and Cashews. Gluten free


Serves 4 (Estimated) Rating 4/5

Prep Time 10 Minutes Cooking Time 35 Minutes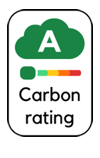 Ingredients
340 g Pressed Tofu, cut into bite sized chunks
1 tsp Vegetable Oil
2 tbsp Cornstarch
1 tsp Garam Masala
1 tbsp Active Yeast
¼ tsp Garlic Powder
¼ tsp Sea Salt
2 Cloves
¼ tsp Cinnamon Stick, chopped
1 Medium Onion, finely chopped
5 Garlic Cloves, finely chopped
3 cm Ginger, finely chopped
1 Hot Green Chilli, finely chopped
90 g Tomato Purée
35 g Cashew Nuts, soaked in warm water for 15 minutes
250 ml Oat Milk
½ tsp Garam Masala
¼ tsp Turmeric
¼ tsp Cayenne Pepper
240 g Fresh Methi Leaves, washed and drained
1 tsp Salt, to taste
½ tsp Sugar, to taste
Method
Toss pressed tofu in oil.
Mix the spices and starch and a small bowl, then add to tofu.
Toss until well coated.
Bake on parchment lined sheet or greased baking dish at 400 degrees F / 200ºc for 15 to 20 minutes
Heat oil in a skillet over medium heat.
When hot add cumin, cloves and cinnamon and let them cook until cumin seeds change colour.
Add onion, garlic, ginger and chilli and cook until translucent.
Add pureed tomato and cook for 3 to 4 minutes.
Meanwhile, blend the cashews with non dairy milk.
Or blend 1/4 cup silken tofu or non dairy yogurt + 1 tbsp flour with non dairy milk.
Add the ground spices, greens and fenugreek leaves, salt and sugar and mix well.
Cook for 2 to 3 minutes or until the greens are wilting. Add cashew milk to the pan.
Bring to a boil. Taste and adjust salt, heat, spice and sweet.
Add more non dairy milk if too thick.
Add in the baked tofu and let it simmer for 2 minutes.